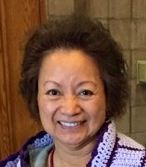 The Word Game Players' Organization (WGPO) is pleased to announce that the long-awaited new words will go into effect for WGPO tournaments as of March 30, 2015.
After putting in years of work on Word Judge USA and the upcoming Word Judge 2 for North America (WJ2), Maliha Mendoza Mahmood has generously allowed WGPO to use her lexicon as a word source for clubs and tournaments.  WJ2 is intended to be an authoritative lexicon for Super Scrabble®, with words from 2 through 21 letters long.  The subset of WJ2 words from 2 through 15 letters long will be used for Scrabble®.  We believe the WJ2 lexicon will be consistent with the upcoming TWL3 to be used for NASPA events, so that the North American Scrabble® community can use either source with confidence.  According to Ms. Mahmood, the WJ2 lexicon in electronic format will be made freely available to anyone.
Note that the WJ2 lexicon does not contain definitions or parts of speech; it is simply a word list.  While a WJ2 app for smart phones and tablets is pending, a text file may be uploaded into current open source versions of the Zyzzyva word study program and used for adjudications as well as learning.  A printed book version of WJ2 will also be available in the near future.
A big thanks to Maliha, and happy studying to all.
The WGPO Executive Committee and Board of Player Representatives
Steve Pellinen, for the WGPO EC and BPR
Scrabble® is a registered trademark of Hasbro, Inc. in North America and of Mattel, Inc. in the rest of the world.  The Word Game Players' Organization is not affiliated with Hasbro or Mattel.