The sun shone outdoors and some of us shone indoors.  Some of us didn't, but we enjoyed the good company.  After 19 rounds, Maddy Kamen and Lisa Odom had 14 wins each and faced each other in the final game.  Maddy won.  In Division 2, Richard Lauder was Gibsonized after round 19.  The Lindas (Bianca and Stratton) took Divisions 3 and 4, respectively.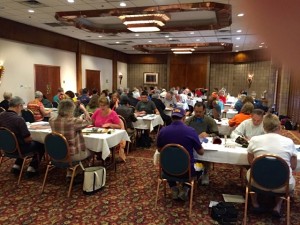 The players at work.
Steve and Lisa presented Barbara and Larry with a plaque.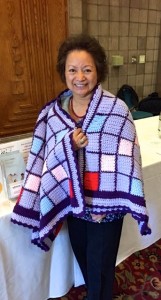 Maliha Mahmood won the afghan raffle.  Gary Smart won the board created by Mike Stevens.  These photos and more are at vanrandtravel1.smugmug.com