As reported by Steve Pellinen: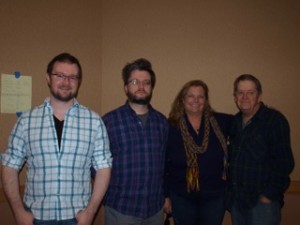 The weekend before Thanksgiving was the time, and the Bloomington Airport Holiday Inn was the place.   A three-division TWL tournament and an open Collins tournament were contested by 40 players over 13 rounds, and the winners were . . . Rob Robinsky in Collins (9 – 4 +487), Joe Gaspard in TWL Division A (9 – 4 +292), Carl Voss in TWL Division B (10 – 3 +747), and Julia Swaney in TWL Division C (11 – 2 +1094).
Carl was playing his first multiday tourney, and described it as "exhausting," but I suspect we'll be seeing more of him in the future.  Joe's win was particularly impressive; after a 2 – 4 start, he went on to win his last seven games in a row, needing every one of those wins.  Julia Swaney came all the way from Colorado to finish with the best record of the weekend in any division.  Rob needed to win his last two games over Jim Kramer and Scott Jackson, no small task, but he did that to finish a game ahead of Zbigniew Wieckowski, who finished second and gained 169 rating points by way of the bottom starting seed.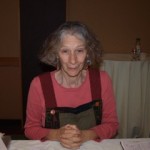 A big thank you to Diane Weinerman, who, with help from Nadine Jacobson, organized her first tournament (and was the victim of a surprise birthday celebration on Saturday).  All-in-all, another fun weekend of word play and camaraderie in Minnesota.
Steve Pellinen, Director