From Larry Rand:
The 32nd annual Phoenix tournament was held at the DoubleTree by Hilton, Phoenix-Tempe. 
It was the first Phoenix tournament that Barbara Van Alen has missed. Presently, she is the group leader for a Scrabble™ cruise to Antarctica!
The Early Bird was held on
Friday
and attracted a "perfect" 40 players for five divisions of eight players each.  About 92% of the entry fees were returned as prizes. The full results and new ratings may be found at
Phoenix Early Bird
On
Saturday
through
Wednesday
morning, 78 players (almost a perfect 80), competed in the Main Event.  There were three divisions of 20 players, and the fourth division had 18.  Almost 90% of all entry fees were returned as cash prizes.  In addition, a gift certificate from the hotel provided for a free five night stay during the Word Cup.  The value of the gift certificate was ~ $600!  The lucky winner was Linda Bianca.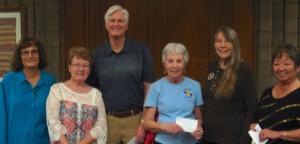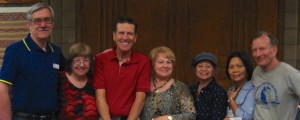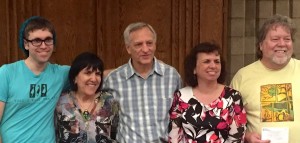 Each division in the Main Event had prizes for 1st, 2nd, 3rd and 4th place;  Best Performance in the Bottom Half; and the high game and high loss.  The best performance overall was recorded by 11 year old, Zach Ansell in division three:  16 wins, spread 679.  The high game in division 1 was won by Maddy Kamen with a 639 point game. The highest high loss of 453 points was recorded by Gary Smart in division 1.  Complete results:  
Phoenix Main
.
In addition to the DoubleTree gift certificate, two other raffles were conducted.  Ruth Hamilton donated a gorgeous Scrabble™ afghan that was won by Pat Diener.  Mike Stevens donated a fold-up board that was won by Sarah King, who "gifted" it to fellow Phoenix Scrabble Club member, Zach Simon.   If you are interested in obtaining a fold-up travel board, please contact Mike at 
majomike@gmail.com
.