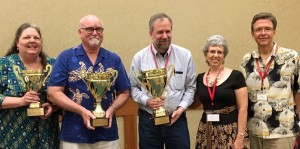 It was another joyous reunion of longtime players, but there was plenty of time to get acquainted with and welcome new attendees to the family.  Veteran directors Larry Rand and Barbara Van Alen organized and ran a flawless tournament (well, maybe not flawless – some of us would have liked to have won more games).  Bennett Jacobstein's trivia contest was entertaining, as always.  A number of us ventured through monsoon rains to see the Diamondbacks in action (or maybe it was inaction – the Nats had an easy win).  Pre-tournament, six players enjoyed a bus trip to the Grand Canyon, marred only by a rain-caused delay in returning.  And some expected a hot and dry climate!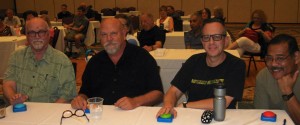 Tournament statistics at Word Cup 2016.
Twenty-one of us thought 31 games wasn't enough and went from Phoenix to Fort Wayne, Indiana, in pursuit of 31 more the following week.  Here's the proof that we got there.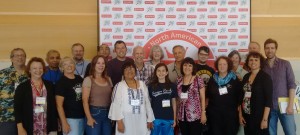 The Word Cup photos are from Van Rand Travel. See more at vanrandtravel1.smugmug.com. Fort Wayne photo courtesy of Paula Catanese.