From Deborah Baggett:
Santa Rosa, CA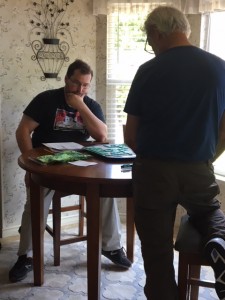 With two small TWL and a Collins division, the inaugural WIWC tournament had plenty of excitement.  Irene Averell dominated Division 1, proving that last seed has plenty of game!  She was Gibsonized, leaving Jon Demeter and Bennett Jacobstein to duke it out for second.  Bennett, who was in last place after six rounds, prevailed in a hard fought final round.  In fact, there were three players with identical win/loss records in the running for second place and, of the three, only Bennett had a positive cumulative total.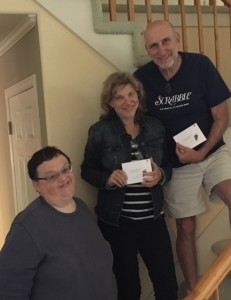 Meanwhile, in Division 2, everything came down to the final game.  Again, three players with identical win/loss records jockeyed for first, second and third places.  Tom Tremont prevailed as winner, closely followed by Whitney Gould and Aron Smith.  First time tournament player, Charlotte Jenkins managed to beat the #1 seed in Round 1.  Again, last seed has plenty of game!
No less drama surrounded the small, but mighty, Collins division.  Although Bruce Ward dominated (undefeated, + 1122, Gibsonized), Mary Stevens and Paula Catanese battled all day for second place honors.  In the end, Paula was the victor.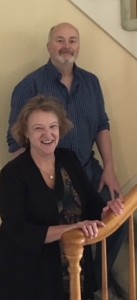 Paula also won the first door prize, what else but a nice bottle of wine?  Second door prize, won by Evan Koch, was a lovely Helen Flores tile bag.  This was especially appropriate, in that Evan lost all his belongings in the tragic October fires.  In addition, Director Deborah Baggett gifted each participant with a handcrafted pair of Scrabble tile wine glass charms.  Winners ALL!