Barbara Van Alen, Larry Rand, and the Phoenix club hosted their 35th annual tournament.  Held over Presidents' weekend, it was the usual gathering of old friends and some new ones.  We remembered two of our recently-deceased;  Joan Mocine and Jim Fischer.  Both were enjoyable opponents as well as competitive players.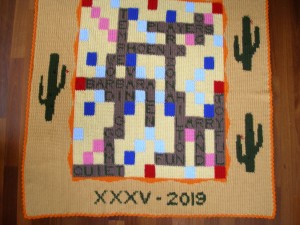 Barbara organized the first Phoenix tournament in 1985.  She shared some memories with the group and made available a book of photos taken over the years.  She also shared the late Bobbi Sageser's photo album from Durango.
You may see the tournament results under "Past Tournaments".
You will find pictures at http://vanrandtravel1.smugmug.com