From Peggy Grant: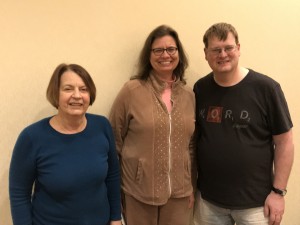 Thirty-two Scrabble® enthusiasts, from coast to coast and 18 different US states and Canadian provinces, converged in the beautiful upstate of South Carolina over President's Day weekend. We were greeted by warm temperatures (relative to the rest of the country) and southern hospitality in Greenville, SC. We enjoyed 20 games under the seamless direction of Bennett Jacobstein of California.
The winners were:
Division A: 1st– Berry Keith, 2nd– Maddy Kamen, 3rd– Andy Hoang,
Performance- Keith Hagel
Division B: 1st– Susan Bertoni, 2nd– Cheryl Melvin, 3rd-Zana Anderson,
Performance- Susan Blanchard
Division C: 1st– Betsy Wood, 2nd– Robin Schlauch, 3rd– Patricia Yovonovich,
Performance- Peggy Grant
We enjoyed a group dinner outing, in which we had lots, and lots, and lots, of time to meet new people and rekindle old friendships. The players were a cordial group, who voiced their enjoyment of having competitive Scrabble® come to Greenville. We hope to be able to return in 2021!