We're saddened by the loss of Elizabeth Wood, who died July 9.
Back in 1987, she was instrumental in bringing a group in and around Portland, Oregon, together as a Scrabble® community.  Karen Merrill was the founding director of Club 308, but Elizabeth was the nudger-in-chief.  Early on, she welcomed us to her home on weekend evenings where we played well into the wee, wee hours.  Until 2019, Elizabeth easily held the record for most games played at club.  Maybe she still does.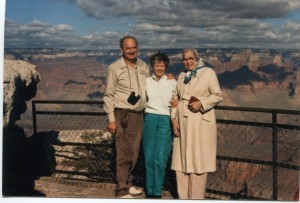 From 1987 through the '00's, she and her husband Gregg Wood were regulars at tournaments around the Western U.S. and occasionally ventured eastward as well.  Gregg died in 2015.  When she no longer traveled, Elizabeth made sure that we had monthly tournaments locally, finding locations and prodding directors.
An avid fan to the end, she was resting by a pillow with the board layout on it when I visited the week before she died.  A Scrabble® dictionary was nearby.