From Siri Tillekeratne: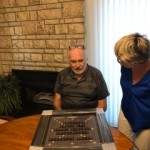 We are saddened to announce that Wayne Clifford passed away peacefully on Dec. 13, at the age of 73.
Wayne fought off illness for the last number of years. He refused to give up. we all witnessed his fighting spirit over a Scrabble board. He was a longstanding member of the Calgary Scrabble club, joining in the early '90's, and soon becoming a licensed Director.
Wayne made the most of 2022, spending time with family, friends, plenty of golf, poker, and likely too much Scrabble (is that possible?). As he approached the finish line, Wayne and Maureen were blessed with their first grandchild, Clara. Amid the challenges of navigating illness, anticipation of Clara's birth brought hope and joy.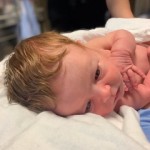 Maureen let us know that Wayne did not want a service of any kind. With Maureen, we'll begin looking for a way for Club 374 to celebrate "The Bearded Boss" in the new year.