Announcement from Larry Rand of the WGPO Executive Committee:
WGPO is delighted to announce its new, improved system for rating tournaments. The method of calculating ratings has not changed since Brian Galebach (thank you, Brian) first designed the system.  But now, the process for submitting and reporting results has been simplified.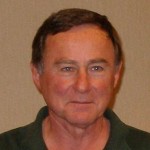 Since early March, Marc Levesque has been designing this new system in conjunction with Dominick Mancine, ratings chairman; Henry Yeung, technology chairman; Dave Wood, tournament director; and Winter, a member of the ratings committee.  Ruth Hamilton, a member of the Board of Player Representatives, and I have been a part of the process and provided feedback as the program was being developed and tested.  A new member of the ratings committee, Mike Johnson, provided additional feedback during the testing period.
A "Director User's Guide" is available upon request for all WGPO directors.  Please send your request to
larryrand@cox.net
  for a copy of the new guide.  We welcome your comments.
We want to thank the players who competed in WGPO tournaments during February, March and April for their patience.
The new system will allow our ratings committee members to provide you with results and stats in a timely manner.
WGPO is an all-volunteer organization.  We want to thank Marc for his time, dedication and expertise.  He did all this work without a stipend from WGPO.
Marc is also the designer of the Director! tournament pairings program.  We would encourage all directors who are using Director!, to consider sending a monetary gift to Marc after the completion of their tournaments.
Play often, play fair, and have fun!