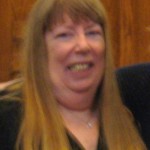 Little did Nancee Mancel know when she agreed to direct last weekend's tournament in Alburquerque that she'd be the first to submit results using the new WGPO rating system.  This presented some unexpected challenges, but with help from Marc Levesque and Larry Rand, she was successful at getting the tournament rated in a timely fashion.  The system worked as expected, and Marc and Larry, as well as Nancee, learned a few things in the process.
It appears that I"ll be the next to submit results here (for the May 16 Lake Oswego, Oregon, tournament).  I especially appreciate the pioneering effort.  Thank you, Nancee, Marc, and Larry.
By the way, in the tournament Wally Schultz was first with 11 wins, Keith Hagel second with 10, and Nancee came in third.  See complete results under "Past Tournaments".