Twenty two of us gathered in Reno, as usual, for the Fourth of July tournament.  As per tradition, it was well-organized and superbly directed by Rick Wong.  Also per tradition, Kenji Matsumoto finished in first place.  The players were all there to have fun, and we did.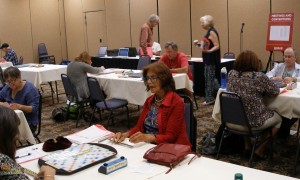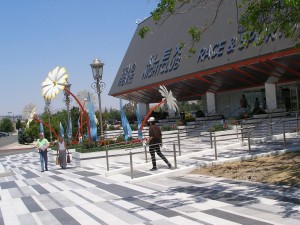 The Grand Sierra Resort (originally the MGM Grand, then the Hilton) has transformed itself.  Gone are the horses that greeted the arrivals outside the main entrance.  In their place is a massive planter burgeoning with lush plastic representations of flora (I didn't get a decent picture).  The MGM lion no longer graces the elevator doors.  Perhaps it's fitting that we may no longer grace the premises either.  There are currently no plans for a future tournament.
For final standings, see Reno Results.