From Lynda Finn:
On
November 12, 14
players gathered for a small tournament in Madison WI. The tournament had a small fee for room rental and a few fun prizes, but all the place prizes were opt in. The A division chose a $20 opt-in with a 70/30 split for first and second. Division B also chose a $20 opt-in, but decided to split 50/30/20 between the first three finishers. A majority of the players chose to opt-in.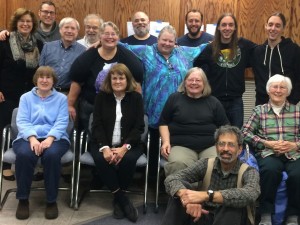 In round 1, Thomas Reinke extended ROC, to ROCKROSE for 57 points in a tight loss to Mike Johnson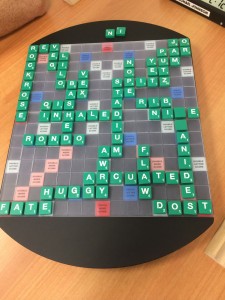 Charles Reinke clinched the tournament In the final round, against Mike Johnson. He found the lovely 9 REQUESTOR from RE.