From Lynda Finn: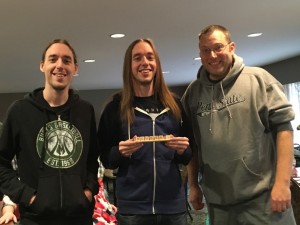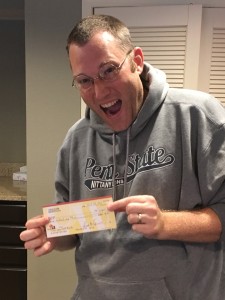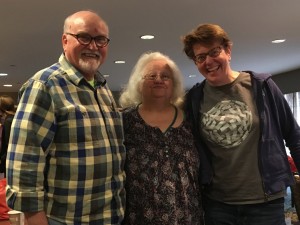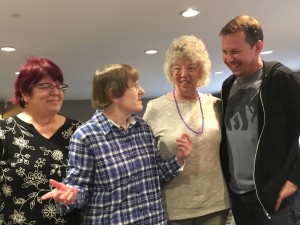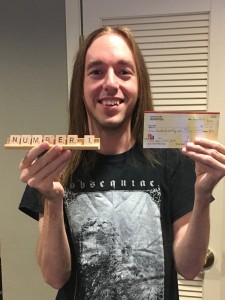 Bennett Jacobstein donated a $25 Fandango gift card to the player with the most letters in BURBANK WORD CUP. Brian Asuma won with UNGRADED for 149 pts. Brian also won high play in Division 3 with the same word. While we are talking about Brian he had the high win in his division with a 588, Linda Stratton had high division loss with a 432.
Helen Flores won a ten spot for the most letters in SPOOKY HALLOWEEN with her play of SEEPAGE for 75. Kathleen Murphy took the prize in division 2 with a play of WOOLIEST for 64. Lisa Odom won the division 1 prize with the amazing play of EYEWINKS for 104.
Lisa also won high game in Division 1 with a 588. High game in Division 2 went to Nola Hembrook with a tournament high game of 624. Nola also had high loss with 448, as well as the hight play of CONFRONT for 167.
Bryan Benwitz took division 1 high loss with a 464. Charles Reinke had high play with LASERING for 140.
Thanks to Steve Pellinen for directing and his generous contribution to the prize fund. Thanks to Helen Flores for coordinating the fundraising and making the wonderful bags, hats and mittens that were for sale. Thanks to Liz Berman, Carol Gibbs and Bennett Jacobstein for their generous donations to tournament and to WGPO.