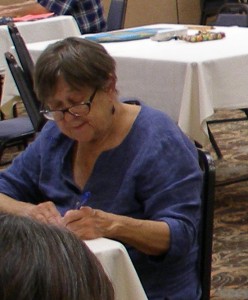 Subject: My sister Joan

Dear friends,
My sister died this evening at 6. It was peaceful. We will have a Memorial later, probably February. Thank you all for your kind thoughts and memories.
Those of you who shared the info before, please feel free to do so again and it is OK to include my email.
Yours,
Mary
Joan Mocine was a vital part of our word game players' world for many years.  Well known for her graciousness and wit, she was a great friend as well as a competitive player.